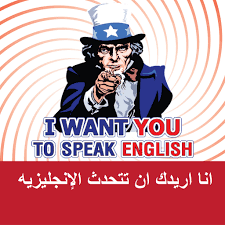 How to Apply Fully Funded Al- bukhary Foundation Scholarship To Study English And IELTS In Malaysia With Monthly Stipend
Details:
Country: Malaysia.
Donor: Albukhary Foundation
Host University: Al-Bukhari International University.
Countries available for submission: United Arab Emirates, Bahrain, Djibouti, Algeria, Egypt, Iraq, Jordan, Comoros, Kuwait, Lebanon, Libya, Morocco, Mauritania, Oman, Palestine, Qatar, Saudi Arabia, Sudan, Somalia, Syria, Tunisia , Yemen, and all countries of the world.
Study stage: language and preparatory year.
Duration of study: one full year.
Application deadline: April 30, 2022.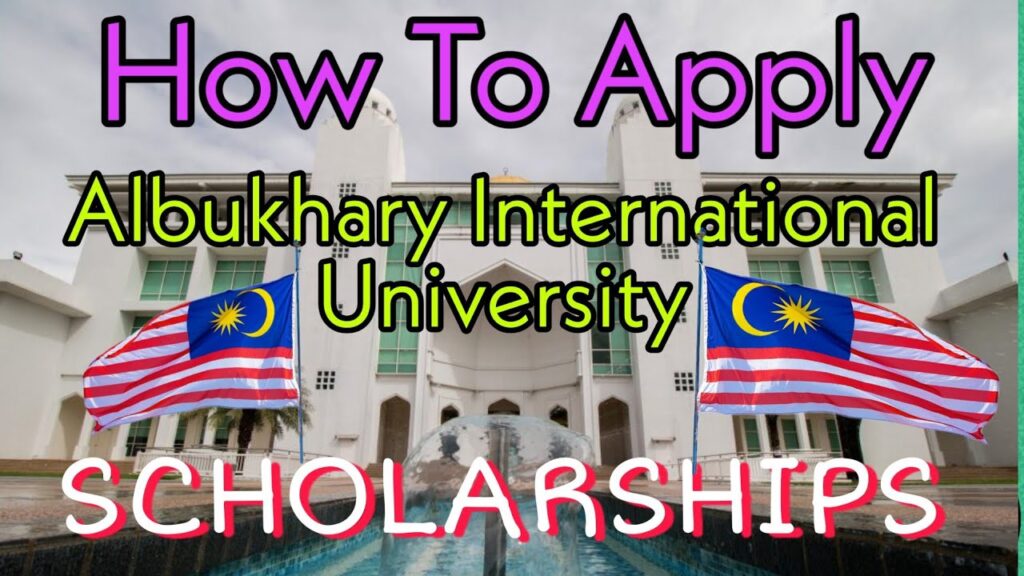 About Al-Bukhari International University:
Albukhary International University is one of the best funded scholarships to study English and prepare for the IELTS exam in Malaysia.
Al-Bukhari International University is a private, non-profit educational institution, which is a fully residential campus with state-of-the-art facilities. It provides a conducive living and learning environment for self-discovery, nurturing relationships and building understanding around global issues.
Available specialties:
One year English language course.
One year introductory course
Important notes:
There is no fee when applying.
You must be between 18 and 22 years old to apply for this scholarship.
Required files:
passport copy.
Photograph.
Writing essay questions.
2 letters of recommendation online.
Transcripts and high school graduation certificate.
Applying: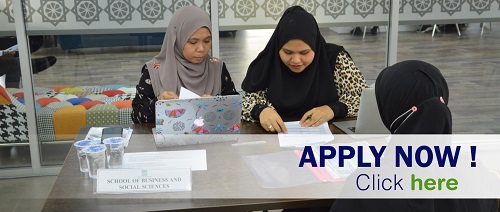 1- create account: https://apply.aiu.edu.my/index.php?page=registerapplicant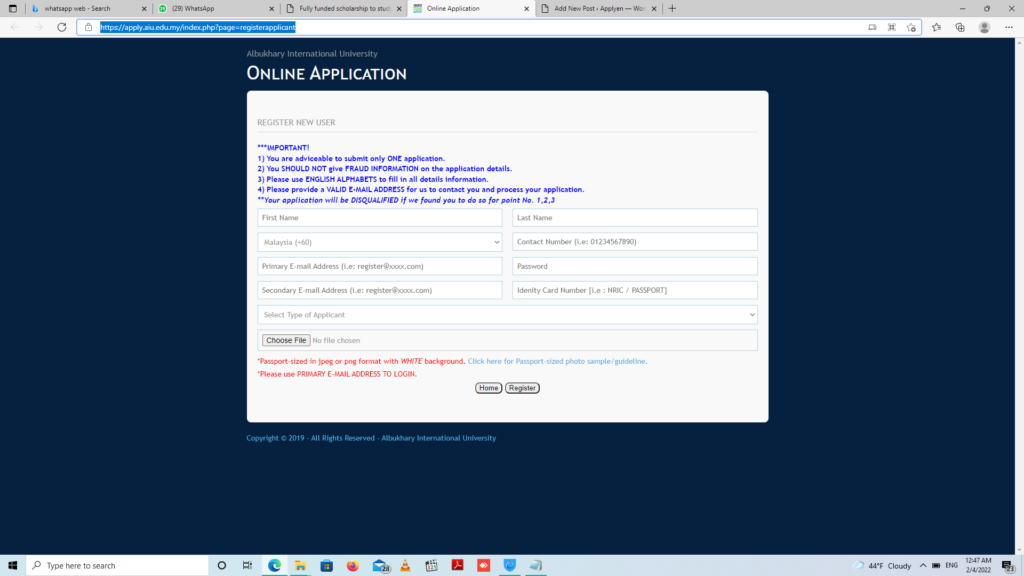 2- Get confirmation into your E-mail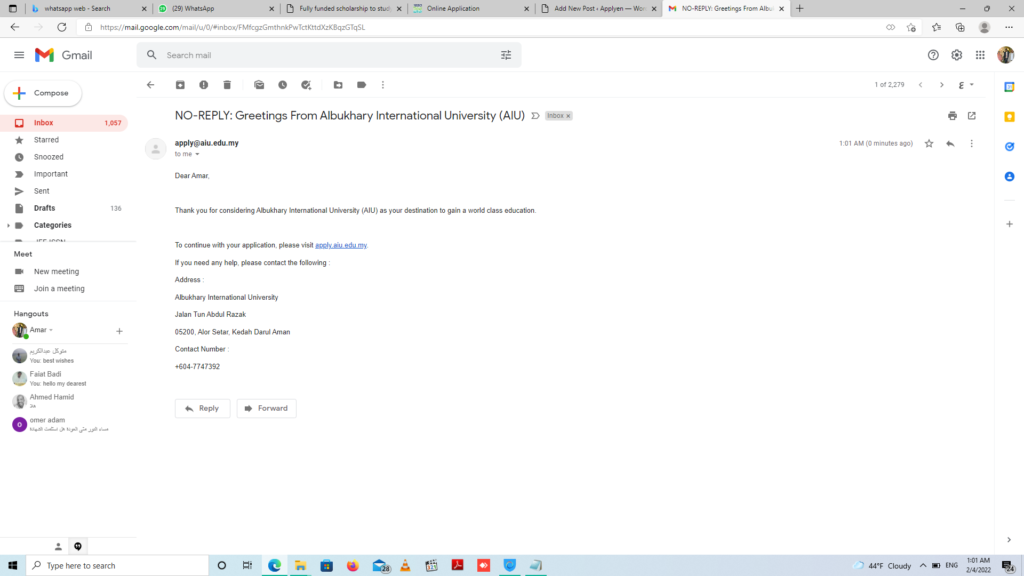 3- Online Application: https://apply.aiu.edu.my/index.php?page=home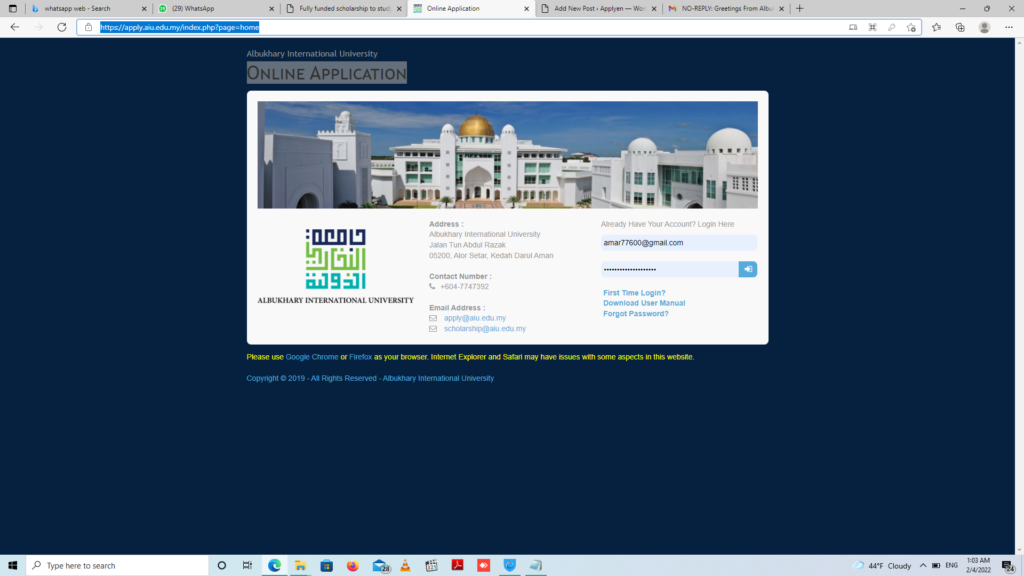 4- Please choose 4 programmes based on the most desired programme: https://apply.aiu.edu.my/international/?page=home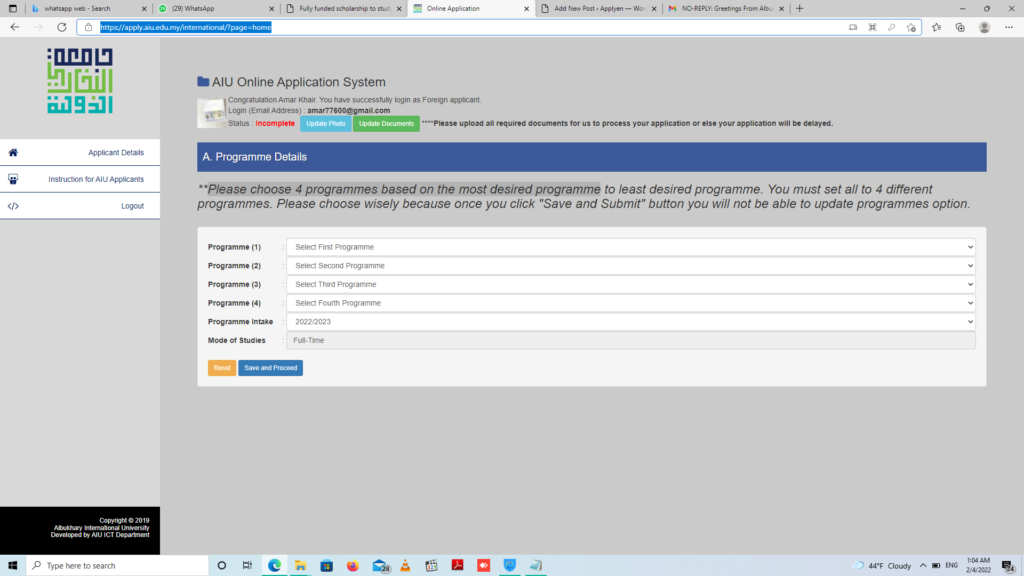 5- Personal Details and Personal Statement: https://apply.aiu.edu.my/international/?page=part_a_personal&stud_email=amar77600@ttadmin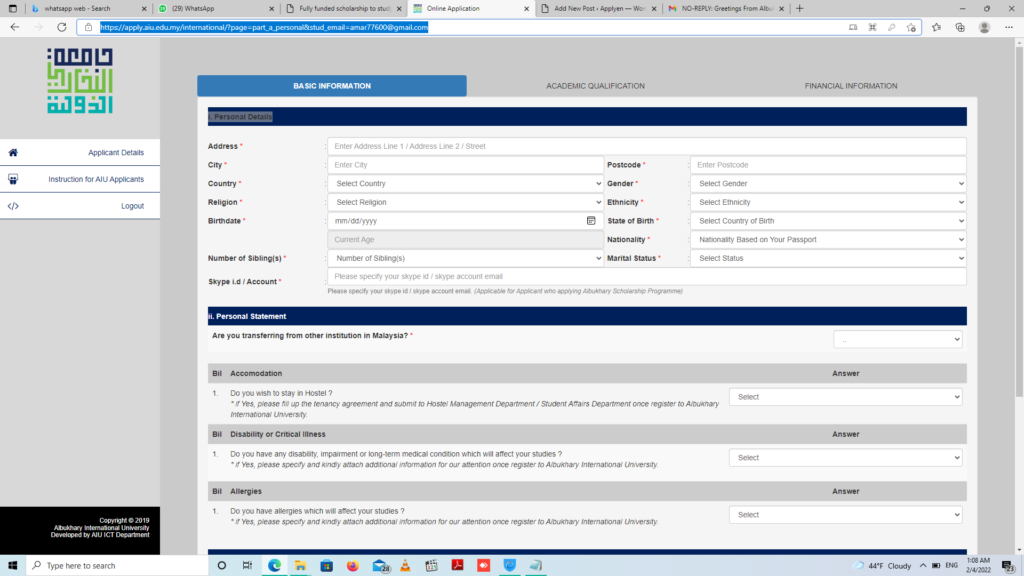 6- upload your documentshttps://apply.aiu.edu.my/international/?page=update_document&stud_email=amar77600@ttadmin