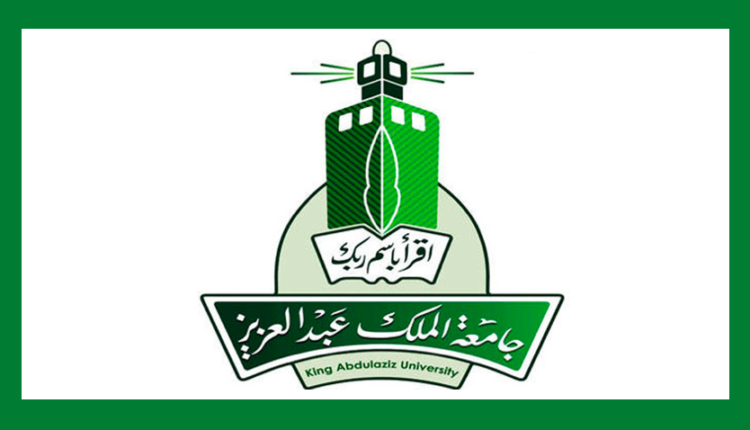 King Abdulaziz University Scholarships To Study in Saudi Arabia 2023
About the University:
State Saudi Arabia.
Awarding body: King Abdulaziz University
Countries available for submission: United Arab Emirates, Bahrain, Djibouti, Algeria, Egypt, Iraq, Jordan, Comoros, Kuwait, Lebanon, Libya, Morocco, Mauritania, Oman, Palestine, Qatar, Saudi Arabia, Sudan, Somalia, Syria, Tunisia, Yemen, and all countries of the world.
Academic level: Bachelor's degree.
Specialties: All specialties are available
The aim of this scholarship:
Preparing specialized scientists who are active in their societies in all disciplines.
Attracting scientifically distinguished students to achieve cultural diversity and enrich scientific research.
Study Services and Benefits
Receiving new students at the airport
In coordination with KAU admission departments and the Vice Deanship for Accommodation, supervisors of the Vice Deanship of Scholarships pick up the international students who won scholarships at King Abdulaziz Airport in Jeddah and lead them to their place of residence in the dorm.
Offer a reward of arrival allowance.
Provide regular students with annul tickets and compensate newcomers.
Follow up of award-related financial procedures until they got organized.
provide university students with emergency subsidies and financial aid.
Employ some of the scholarship students.
Jawazat (Passport) Department
ssuance, renewal, and replacement of lost or damaged iqamas
Issuance and cancellation of re-entry-exit and final exit visas
Update of passport information upon renewal
Bring students' families upon their desire
Sustenance
Provide suitable accommodation for scholarship students and follow up their status in their places of residence during their academic year to find solutions in case they face any problems.
Offer low-cost food
Offer healthcare for students and their families in cooperation with the relevant KAU departments
Follow up students' academic status, assist stumbling students, and find solutions for the problems that they face in cooperation with KAU concerned academic departments.
Honor outstanding students and encourage the continuation of their excellence.
Important notes:
Graduate Scholarship students are expected to fulfill their research commitments to the best of their knowledge, training and ability; To carry out their responsibilities and perform their duties in accordance with all relevant King Abdulaziz University rules and regulations.
They must devote sufficient time and energy to achieving their degree.
Funding available for King Abdulaziz Scholarships:
Monthly salary.
Reward disbursement.
Student health care.
Providing housing and scientific care.
Meal insurance.
Issuance of travel tickets.
Files required for submission:
CV.
Graduation certificate
Transcript of grades.
Language certificate if available.
passport.
Photograph.
How to apply:
1- Create account: https://outadmission.kau.edu.sa/register.ASP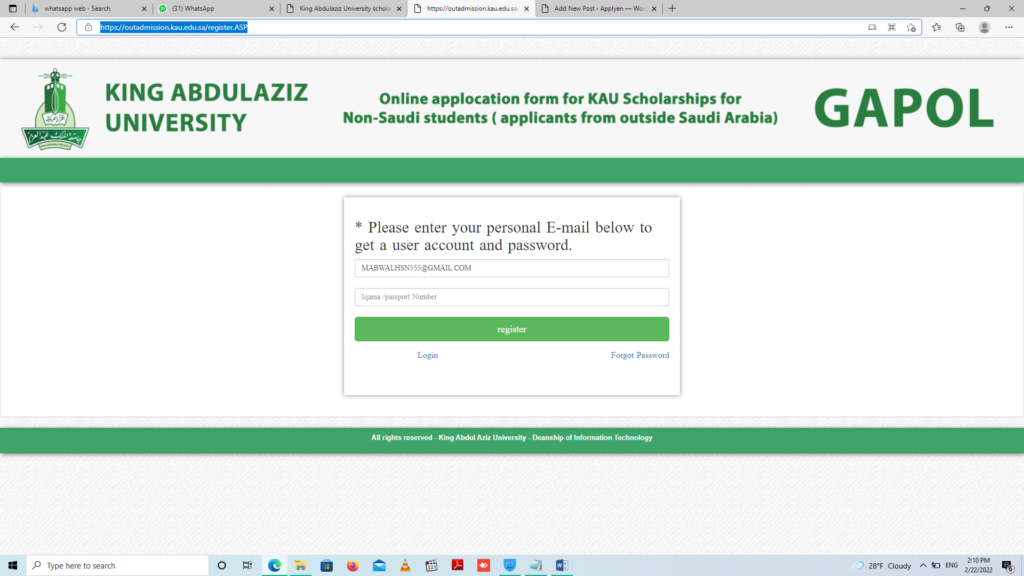 2- Get confirmation into your E-mail: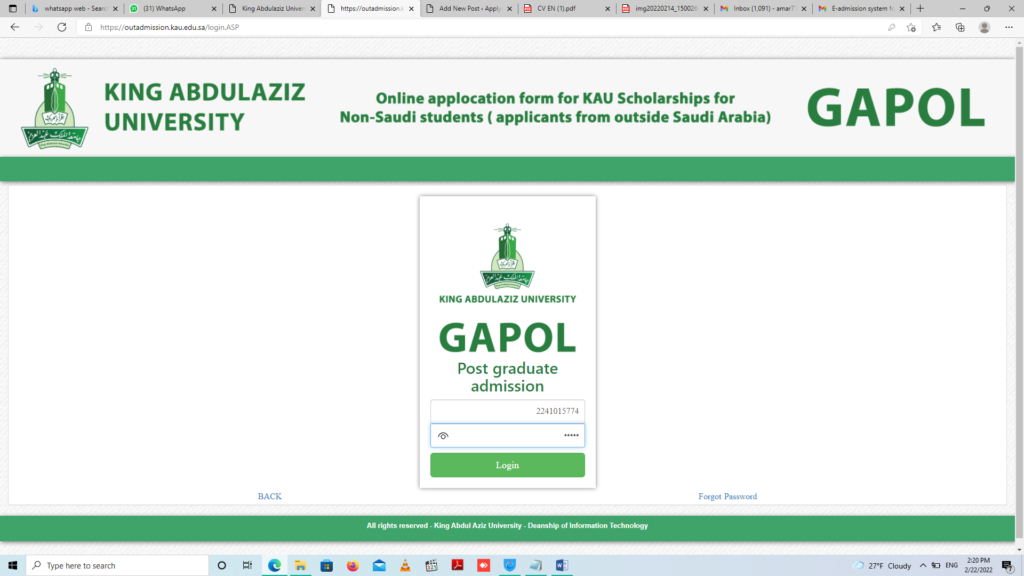 3- complete the process (personal data- education, attach file and …Etc: https://outadmission.kau.edu.sa/ADM_personal.ASP